"Your company is a complex environment and yet simplicity of operations and delivery, as an end goal, will lead to stronger profitability." ~W.Blackstaffe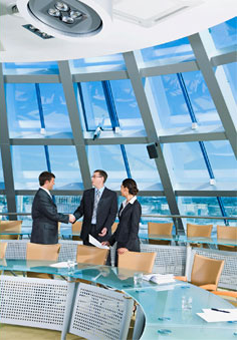 We are complicated human beings.  Put a whole bunch of us together and we sometimes unite to bring complexity to a crippling crescendo.
The last ten years has seen the business environment change significantly, and the forces contributing to that complexity are astounding.  This small list is enough to set your heart racing:
Increasing global market pressures
Economic fluctuations and uncertainty
Social networks and online customers
Remote working and telecommuting
Increased workloads
Reduced work forces
Increased cost of doing business
Complex technical solutions
To get a handle on it, your leadership team is not alone.  We provide Leadership Development, Facilitation Services, Change Management, Executive Coaching and more.
Our management consultants span the functional areas of complex leadership to provide you with simplicity in a complex world with:
Because none of these competencies work in isolation from each other.
With 55 years of combined experience in international business, education, non-profit, hospitality and recreation, our leadership team has a strong background in consulting for simplicity in your business.
Visit our Blog, meet our Team, see what our Clients have to say, or take a look at our Services.