Change Management Consulting

Offering companies custom change management solutions using trusted methodologies for transformational, organizational and technical change.
Specializing in:
Technology Integration
Office 365 email migrations.
Service Management (ServiceNow)
SCADA Implementations / Compliance
Organizational Transformation
Mergers and Acquisitions
Recreation, Ski Resort, and Golf Industry change and transformation
Click here to request a quote for Change Mangement Services
We follow standard methodologies and utilize experiential design and design thinking strategies to create an environment of acceptance and adoption.
Working with all departments of an organization our focus is within the O&G, Information Technology, Healthcare, Education, Recreation and Communication industries.
Change is never easy in an organization, when many changes at once are blended together it creates change fatigue for the people impacted. We can all relate to this quote:
Any change, even a change for the better, is always accompanied by drawbacks and discomforts.
-Arnold Bennett
This is why it is so important to manage the changes so they increase adoption, and why how you deliver the messages and train to that end become relevant for the people being asked to change. We can help you with that!
Change Management Maturity Assessments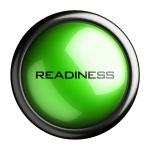 Be Poised for Change™ Have you ever performed a readiness assessment to highlight your company's readiness for change?
We will:
Observe your organization and the manner in which change has been managed previously.
Evaluate common planning, communication and implementation strategies for your organization.
Show you the value of early socialization and how to apply common marketing strategies for creating confidence in your stakeholders.
Help you prepare for a smooth and accepted transition.
Help your organization build a change agent network.
Change Management Framework
Our team will provide a custom change framework, from readiness through to sustainability, scalable to changes large and small. This framework includes utilizing a change agent network, processes for building training, communication and risk management plans, and it will be fully customized to your company's culture.
I cannot say whether things will get better if we change; what I can say is they must change if they are to get better.
-Georg C. Lichtenberg
Change Management Services
Some changes are so large and complex that bringing our team in to consult, manage your analysis or manage the entire change from readiness through to sustainability and train your internal resources. With scalable efforts to impact small stakeholder groups to up to 30,000 stakeholders, we'll lead you through the change from your Sponsorship model through to your executed hand-over. Our goal is to help you create a repeatable model you can use for future change initiatives, led by your own teams.
How We Can Help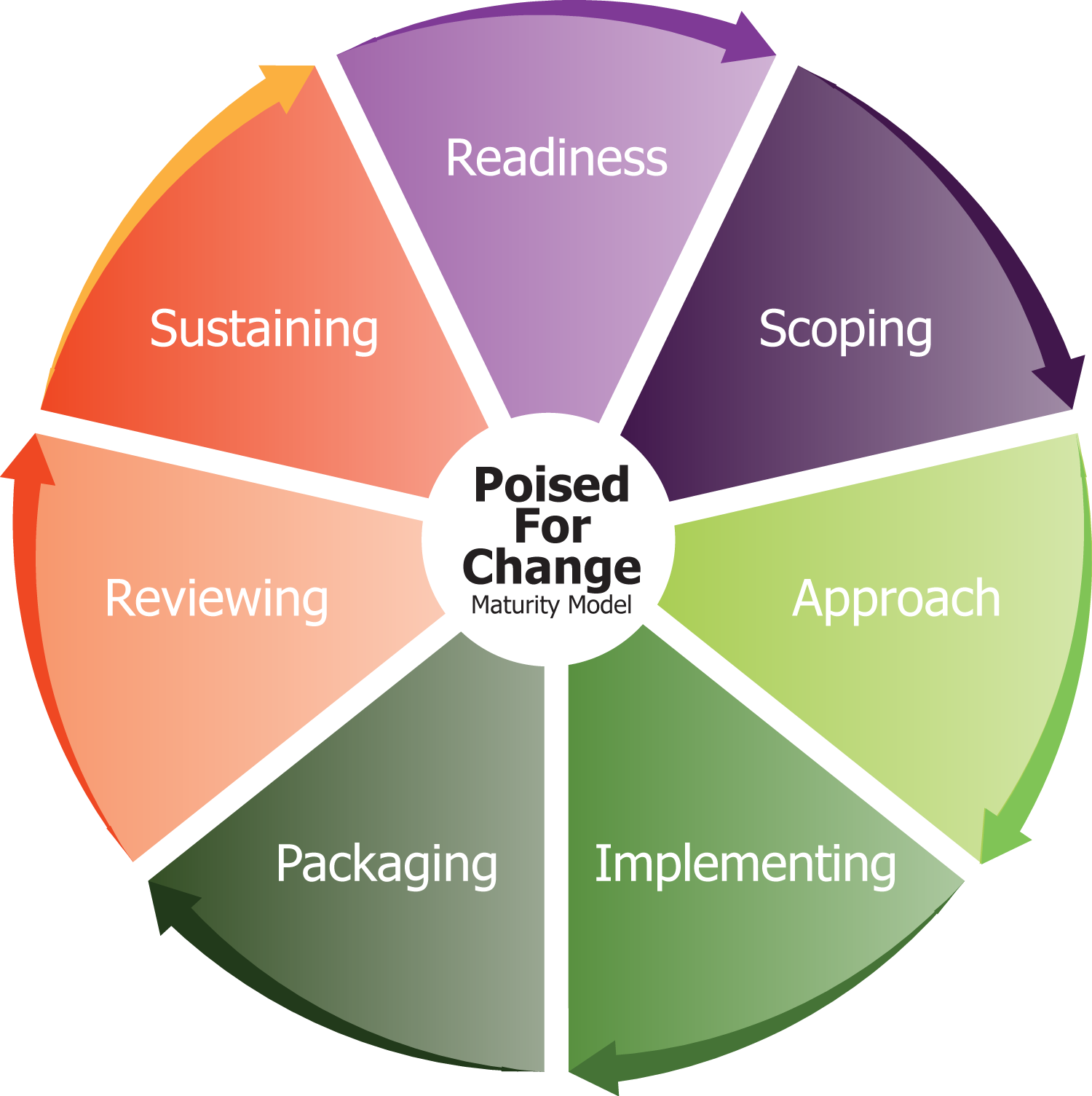 Our 7 stage Poised4Change™ Change Management Model is designed to bring you from the very beginning of the idea for change through to sustainability of that change. Our process flow fits well into most frameworks, including Hayes, Kotter, & Prosci and aligns with the PMI Project Management Lifecycle.
Along with our change tool set, our team is available to simply guide or work with you in the planning, implementation, follow-up and support for your change initiative at both the project level or through large-scale organizational transformation.
"It's not the changes that do you in, it's the transitions ."~Anonymous
Things We Do For You
Transitioning teams, individuals and the organization to a new way of doing business takes a systematic approach that requires investing in your company by building a change process to reduce adoption times and help mitigate risk.
Custom Design – change framework and methodology scalable for both project level and organizational transformation.
People – full leadership change coaching program, stakeholder evaluation, efficiency, talent management, culture.
Technical Implementation – Managing change for your technical roll-outs from readiness to completion.
Project Change Management (OCM)  – Including IT and SCADA Control System planning of OCM and implementation.
Post Merger Integration – function, culture, process, procedure, design and efficiency.
Pre-Merger Evaluation – targeting cultural fit, readiness, and risks associated with a potential merger.
Operations Strategy – vision, mission, strategic planning, portfolio readjustment,
Project – analysis, change plan, communications planning, training, implementation, sustainability
Our goal is not to change your company, but help your company change with the opportunities and the ever-shifting environment around you.

If you were told that only 30% of the changes you initiate in your company will be fully adopted by your employees, would you say you were satisfied making that investment? We bring a holistic approach to preparing your organization for change by using the latest techniques in transformational change research and apply it to the very irrational nature of how people interpret their environment and how they choose to act, as a result. Companies surveyed indicate they see an increase in fast-paced change and decision making as a top priority in today's business landscape, knowing how to align the people with the business can result in up to a 19% increase in profit for the organization and bring change initiatives in on budget and on time, when managed well.