Grow Your Business
Helping you create a guest-focused recreational attraction that is innovative, agile and embodies the heart of a passionate, high performance team.
Be an industry leader.
Recreation Management Consulting
Interim operational management and analysis of operations in your recreation or resort area specializing in golf and ski area management. Recreation management consulting for efficiency, revenue growth and sustainability.
We analyze company management practices, review all areas of the operation from facilities and maintenance to revenue and advertising. Our team develops master plans for your course or ski area. The recreation industries are changing, keeping on trend, attracting guests and remaining a location that attracts tourist visitors contribute significantly to growing your business.
We work with organizations at both ends of the spectrum, flourishing or distressed, because no matter where your business is, there is always room to grow.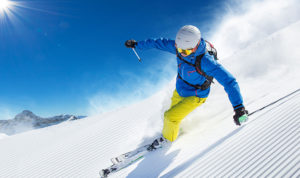 Among our offerings, we provide recommendations for restructuring, review of your marketing and partnership opportunities, validation of your operational processes and revenue streams and help you build a solid team to sustain change.
Evaluation of the "people side" of the business will provide you with recommendations to ensure they have the resources they need, processes in place, and are prepared to take you through to meeting KPI's in the short-term and plan for your long-term goals.
People Strategy- People Process, Technology, and Resources
Let's build an executable plan together so your team will meet outcomes, build a solid strategy, and pull your business through challenging hurdles to reach your goals.
The process, procedure, technology, and resources all impact your guest services, from the retail shop to food and beverage and recreation offerings. then we take it one step further, we look at how they support your people and their performance.
Capabilities
Recreation Management Services
Interim Management Services
Restructuring
Operational evaluations and analysis
Human Resource Solutions
Project Management lifecycle, process flow, and efficiency
Change Management custom framework and overall methodology
Change Risk Analysis
Business Process/Policy Review and Analysis
Culture and Behaviour
Performance Review and Analysis
Executive Coaching
Leadership and Team Development
Facilitation for strategy or meetings
Strategic Planning
Mission and Vision