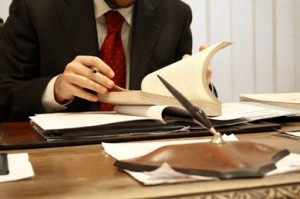 Advancement only comes with habitually doing more than you are asked. ~Gary Ryan Blair
Advancement, if this is one of your personal values for your career, your job is to understand how you are evaluated, then exceed it.
The criteria on which you are evaluated are the criteria by which your company defines career advancement. These criteria may or may not match your values, working toward your values and ignoring evaluation criteria is not the path to advancement. Your job is to decide if you can work where you feel conflicted, or if you can still maintain your values while still exceeding their criteria.
Many companies fail to recognize disconnects between what they say they want for a culture and what they actually evaluate. What gets evaluated is what they build. If a company seeks collaborative and innovative – then what they measure needs to match those criteria.
For a company to say they want a fun and invigorating culture, but only measure margins and ignore behaviour and intangibles is equal to a brain wanting weight loss and going straight for the double-double chocolate cake. One does not equal the other.
Are you new to our blog? We'd love to have you stay, sign up for our newsletter HERE.

___________________________________________

Patti Blackstaffe works with people and organizations in implementing sustainable change in a rapid changing world. Her key areas of focus are change management solutions both at the project level and the organizational level. She has over 10 years of experience in change management, has worked on projects that impact 50-30,000 people in both large and small organizations. Patti brings experiential design thinking into all her projects ensuring solutions are relevant, simplified and the implementation makes sense.

You can reach Patti at 1-855-968-5323

Contact us here to work with us.

___________________________________________

Need Strategic Sense for your business? – hire us for Leadership Development of individuals, teams, group training and company strategy. Happy Workplaces Succeed, take the path to get there. (403) 201-8512