Are you new to our blog? We'd love it if you wanted to hear about Leadership, Change, Innovation and Teams on a regular basis so feel free to subscribe to our newsletter or our blog HERE.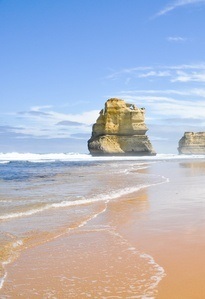 It always surprises me a little when someone says; "I leave my personal life at the door when I come to work." While that may be what some companies want to hear, the reality is quite different. People's lives are not compartmentalized, every thought, feeling and emotion they feel permeates every other thing in their day. The person who 'checks it at the door' is more than likely in better control when it comes to showing it.
All transition provides lessons and we know transition is that difficult, awkward, uncomfortable time preparing us for the new. Change comes into our work life for all kinds of reasons, sometimes it is a welcome change driven by us, other times it is a change handed to us. Either way, the change is there and we need to face it. But first, we need to move through transition.
The Rock
Transition periods are tough for people. In that period it's like the person is a rock formation in high tide, being slapped furiously and repeatedly while remaining stalwart at the job, trying to survive. One can imagine how easy it would be to resent being that rock. But there are gifts in change. Check out just what happens to a large rock formation as it gets cleansed, reshaped and even sheds off debris and all that clings to it for security begins to wash away. The old begins to disappear and the new forged beauty begins to show. Surviving transition and being willing to take the hits often leads to better things so try not to run.
Mark Mueller-Eberstein in his TED talk discusses the transition curve of denial, anxiety, shock, fear, anger, frustration, confusion and stress. These are the many emotions of a team member at the end of one way of doing things, and prior to reorientation of a new approach. Morale begins to drop just after fear. Have you as a leader addressed it?
The Nest
It's easy to see why mitigating resistance during a change is hard. Transition's ugly, and the nest of 'what has been' is comfortable. Ever awaken on a very cold morning and not want to get out of bed because you know once you do, you'll be shivering? Loved ones, friends, plans, and yes, even breakfast are right there outside of that bed, but you can't make yourself move. The comforter isn't more important or more loved; it's the transition you are avoiding. The thought of going through the goose-bumps, the shivering, and the cold on your way to the things you love will keep you there so long you even hold off going to the bathroom as early as you should. We like our comfort; we truly hate leaving it especially to move through transition. It's even worse, when companies fail to prepare their people or help their employees understand what the vision is and what that transition might look like.
The Curiosity
Regardless of the catalyst for change, people want to know what's going on. They want to know what to expect, what they will be losing and what they aim to gain. They want leaders with enough emotional intelligence to recognize the stages of transition and to carefully guide them past the stress toward creativity, acceptance, hope and enthusiasm. Basically, they need the right information to do their job and believe they will still have success after the change. They need a reason to shed what's comfortable and move toward the new vision. Honestly, which would get you out of bed faster – if you thought is was cereal for breakfast or you were told it was a 3 cheese omelet with bacon?
Leading Change
Sharing the vision is the most important thing you can do, over and over and over again!
Planning the path is second, and that path is going to be slightly different for every group, person, and department – because 'what's in it for them' will be slightly different. You can use any methodology you like, any system you like, but if you don't coach and enable a leadership and subsequent management staff to focus on owning and dealing with the people through that change, then adoption will take much longer, I can guarantee it.
Lead change, give vision and time for the rocks, manage the transition, give people a reason to leave their nest and be willing to own it.
___________________________________________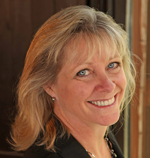 Patti Blackstaffe works with people and organizations for engaged and successful change, guiding leaders and their organizations toward mastery and leadership through change management advising, coaching, innovation, facilitation, process review and efficiency.
You can reach us at 1-855-968-5323
Innovation | Change Management | Executive Coaching | Team Building | Facilitation
___________________________________________