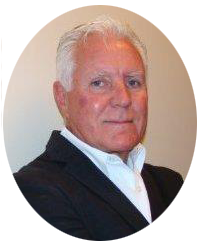 Bruce Kerr is an account executive and entrepreneur with over 40 years leading in business who champions business as a relationship. He describes himself as "the guy who makes things happen for others". Bruce is known for his unique vision in identifying gaps, solving customer problems and providing the right fit solution for teams of any size.
Bruce's love for business and his roles as business owner, partner and account executive, contribute to his natural ability to always maintain a clear focus on client needs and get to the heart of the best business direction.
With 20 years expertise in the wireless communications industry, he successfully built out three retail locations, training and coaching a team of sales reps, to provide a white glove sales experience and raise the bar for sales performance excellence. Bruce has volunteered in each community his businesses were located and continues to do so today.
Bruce has played an active role in the Airdrie Chamber of Commerce winning Chamber of the Year as Board President. Bruce sits on the Advisory Board for SMARTstart Mentors group, mentoring small and medium size business. He is an avid sports enthusiast, is greatly respected for his ongoing community involvement and currently sits as the Board past chair for the Airdrie Creative Arts Society.
Honours and Mentions:
Bruce was an integral part of the CODA Team at Canada Olympic Park as the Director of Retail preparing for and hosting the 1988 Calgary Winter Olympics
2000 Nominated Business of the Year in Airdrie
2000 Recipient TELUS Mobility Customer Service Award
2001 Recipient Business of the Year in Airdrie
2001 Recipient TELUS Mobility Customer Service Award
2008 Recipient Employer of the Year Cochrane
Was an integral part of the TEAM preparing and hosting the Airdrie 55 plus Summer Games
2010 Recipient Employer of the Year Cochrane