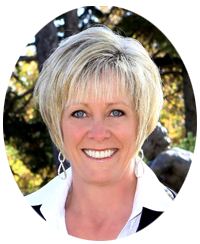 Patti is Strategic Sense's CEO and Founder.
As a transformation and change consultant, she brings a rich background in business, technology, oil and gas, education and non-profit work, spanning over 20 years. Throughout her experience in helping companies with change, technology, and integration capabilities, she has recognized serious gaps in how companies support and manage change.
Since 2008, Patti has made it her life's work to develop workshops, training, change journeys, tactics, and delivery programs that support transformational change — from the leadership level through to the front lines.
Patti has led several small businesses and combines those past experiences with delivering solutions in the North American market. Her OCM processes and procedures, her coaching training and development at the C-Level, and her rich background make her an invaluable resource for organizations seeking consulting to support their transformation efforts.
SELECTED PAST HIGHLIGHTS
Her work was recently included in a Microsoft Case Story from her success at the University of Calgary, work which was proven scalable to 50,000 users.
Patti has consulted in the Education, Technology, Healthcare, O&G, and Government spaces.
She has been interviewed in Success Magazine on Leading Change alongside leadership greats such as John Maxwell, Patrick Lencioni, Valorie Burton, and Mike Myatt.
Director of a technical installation team in the SCADA and Process Control Space for a global leader in the energy industry.
She conducted significant Canadian multi-million dollar proposals for E.P.C. projects in the Middle East, Asia, Africa region for a global technology and engineering firm.
QUALIFICATIONS
Qualified in Meritcore's Thriving Mindset Leadership
Prosci Certified Change Practitioner (ADKAR)
Master Business Coach
Certified Professional Coach
MCSE (Microsoft Systems Engineer)
MCP (Microsoft Certified Practitioner)
Finance for Non-Accountants
SCADA Fundamentals
Patti's keywords/phrases for working with others are: 'Purpose', 'Results', 'Clarity', and 'Authenticity'.
Honors | Awards | Mentions
Change Management success on projects impacting 25 people to over 50,000 people.
Won an award for Exceptional Change Management in the face of great resistance (Telvent Canada)
She was nominated in 2011/2012, respectively, for the RBC Canadian Woman's Entrepreneur Award;
Interviewed by Success Magazine on 'Leading Change' in 2012;
Included in 101 Woman Bloggers to Watch in 2009 by We Magazine for Women;
Listed as one of the Top 150 Management Blogs 2009 by NOOP.NL.
She Co-hosted an OECD research team from France studying Children's Services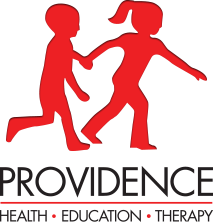 Charity of Choice: Patti is especially passionate about efforts supporting children and for over 10 years was involved as a volunteer, fund development chair, and President on the Board of Directors for Providence. In that capacity was among the many people who brought Providence's 6th school into fruition. Providence is a preschool for children with disabilities and she maintains her love of Providence by continuing to be a strong supporter.