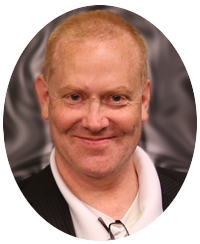 Successfully navigating organizational change in technology-dense environments is a powerful business development enabler for both technology providers and the end users of their products. Mr. Davis draws on both disciplines to ensure that clients successfully navigate change in the face of evolving technology, particularly where IIOT is at play.
Todd brings a significant contribution to the team's adoption planning in the Cyber Security and automation transformation initiatives for our clients. He offers clients the filtering through of technical terminology for simplification, speaking, helping train end clients, and consulting for security solutions to the business development efforts performed for Strategic Sense.
Mr. Davis offers more than 20 years providing software and ICS (Industrial Control System) solutions to many markets, including Oil & Gas, Water & Wastewater, Electric Utilities, IT Provisioning, National Laboratories, National Security, Building Automation, and Energy Management. Mr. Davis holds a B.Sc. in Psychology and Philosophy from Brigham Young University and an M.Sc. from The University of Phoenix in Information Management Systems.