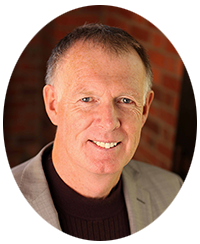 Walt is an accomplished executive with a lifetime owning his own businesses and running businesses for others. Bringing his management and passion for Golf and Ski Operations to clients, he is adept at revenue generation and evaluation. Walt cares about efficiency and process development within complex organizations. He describes himself as; "The guy who makes stuff go around." Very appropriate for a man who owned his first business by the time he was 21 and has generated revenue for a host of other businesses.
Walt's love for recreational and resort operational management has placed him in many operational roles within the golf and ski industries, managing the invisible business behind where people play. (With over 650 Billion Dollars spent on recreation creating 6.1 million jobs in the U.S. alone, this is big business).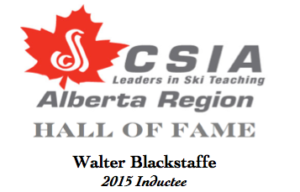 His many years of experience has culminated in a management service provided on a consultant basis for various recreational areas and he applies a solid track record for increasing revenue and driving productivity. While being fiscally responsible to the business he recognizes there are many activities other than just reducing costs that make a difference in increasing margins.
With a background in operations, retail management, food &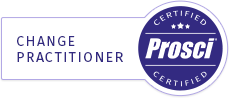 beverage, hotel management, events, group sales and marketing, Walt is well versed in the industry. Regardless of how quietly and effortlessly he makes his work appear, he truly drives what 'makes stuff go around' for his clients.
Walt's keywords/phrases for working with others are: 'Integrity' and 'Doing the right things right' 
Senior Consultant / Director, Strategic Sense Inc.
Inductee Canadian Ski Instructor Alliance Hall of Fame, Alberta Region 2015
Level IV CSIA Ski Instructor
Volunteer CADS (Canadian Association of Disabled Skiers).
Past Roles
Director of Golf, Wintergreen Golf and Country Club (7 years)
Green fee/ProShop/Turfcare/Management, Kananaskis Golf Course (10 years)
General Manager, Fortress Mountain Ski Area and
General Manager, Castle Mountain Ski Area
Area Manager Nakiska
Owner, Red Deer Ski School
Owner, Integrity Sports, Calgary
Board Member: Canadian Ski School Association
Chairman of CSIA Alberta
Vice Chairperson on Organizing Committee for Interski Congress 1987 (the most important technical/academic meeting for snowsports in the world)
K-12 Teacher: Switzerland (International School of Bern)
Member: Canadian Ski Coaches Federation
Director of Skiing  Calgary Olympic Development Association (CODA)
Assistant Program Manager Calgary Olympic Development Association (CODA)
Walt also Played Junior and College Hockey, coached Hockey and Ski athletes, and was a long-time member of the Calgary Western Riders.