Speaking
This year, we are getting out of our offices and sharing with our community! Watch for our Month-by-month upcoming events below this speaking schedule.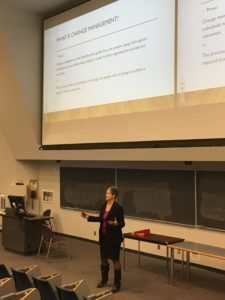 March 29, 2018 – Haskayne School of Business – "The Impact of IT on People" -Patti Blackstaffe, Speaker

April 2, 2018 – Association of Change Management Professionals (ACMP Alberta Chapter)- "What Happens When Your Change Plan Derails?" -Patti Blackstaffe, Speaker 5:30-7:30, location TBD.

April 2018 – Lethbridge Rotary Club – 'What is Change Management' -Patti Blackstaffe, Speaker
Month-by-Month Upcoming 2018 Events
Hello, community, we are celebrating our 10th year in business!!! We have exciting plans ahead for 2018. Watch for announcements of those events below, and follow on our social media pages.
March
Guest Speaker Series and Networking Featuring Masood Akhtar, CP Rail
TOPIC: The Importance of Change Management for Project Managers – 
March 6, 2018 – Vintage Chop House 6pm – registration required, limited seating
Contact Us to find out how to register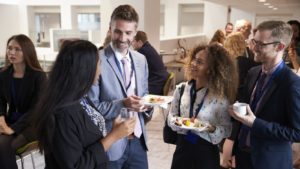 Lunch and Learn – Date and Location to be announced
April
Guest Speaker Series and Networking – Date and Location to be announced
Thriving Mindset Leadership Workshop – Date and Location to be announced
1-Day OCM Training – Topic, Date, and Location to be announced
May
Guest Speaker Series and Networking – Date and Location to be announced
June
Guest Speaker Series and Networking – Date and Location to be announced
Thriving Mindset Leadership Workshop – Date and Location to be announced
1-Day OCM Training – Topic, Date, and Location to be announced
July
August
September
Guest Speaker Series and Networking – Date and Location to be announced
Thriving Mindset Leadership Workshop – Date and Location to be announced
Executive Offsite – Date and Location to be announced
October
Guest Speaker Series and Networking – Date and Location to be announced
1-Day OCM Training – Topic, Date, and Location to be announced
November
Guest Speaker Series and Networking – Date and Location to be announced
Thriving Mindset Leadership Workshop – Date and Location to be announced
December
Guest Speaker Series from Industry – Date and Location to be announced